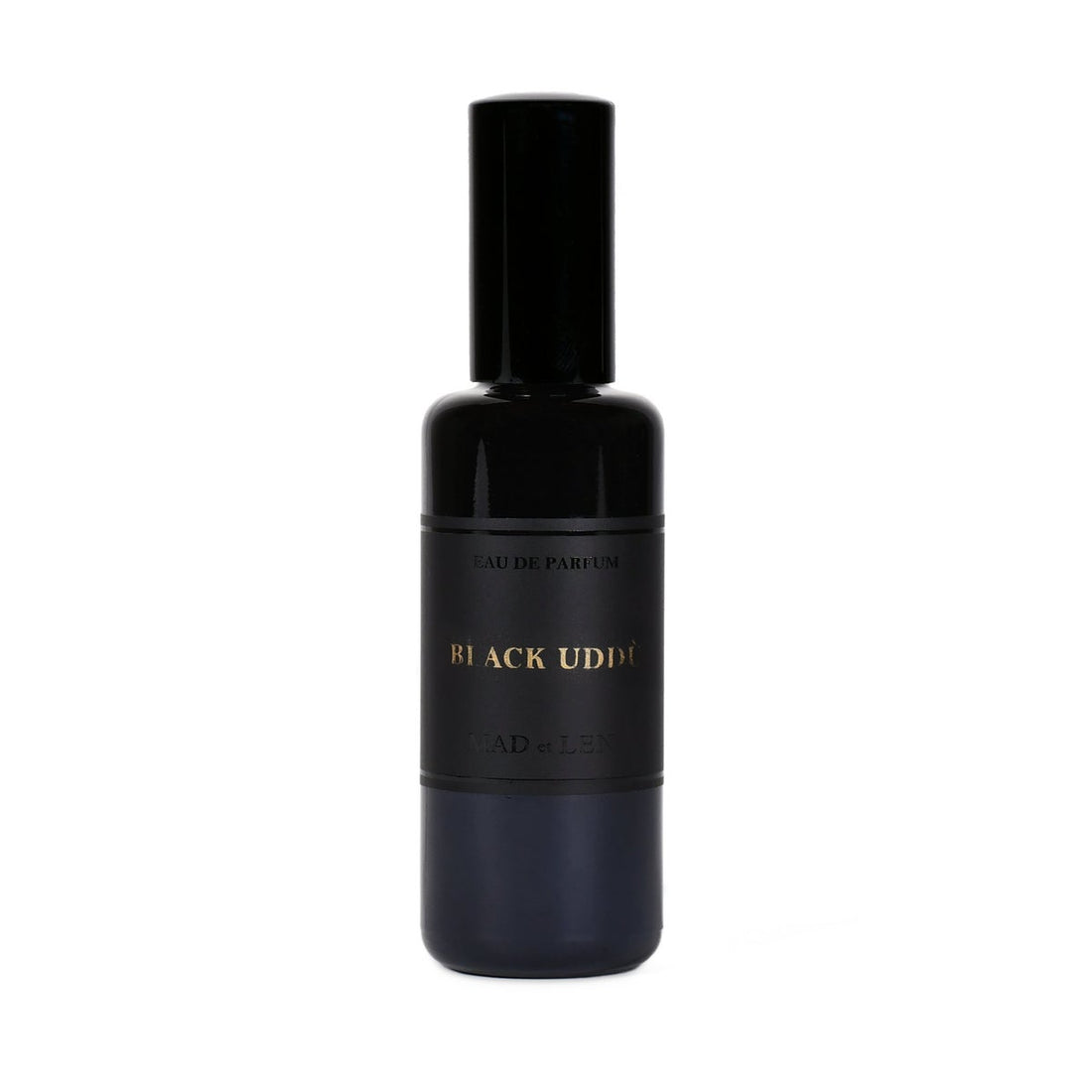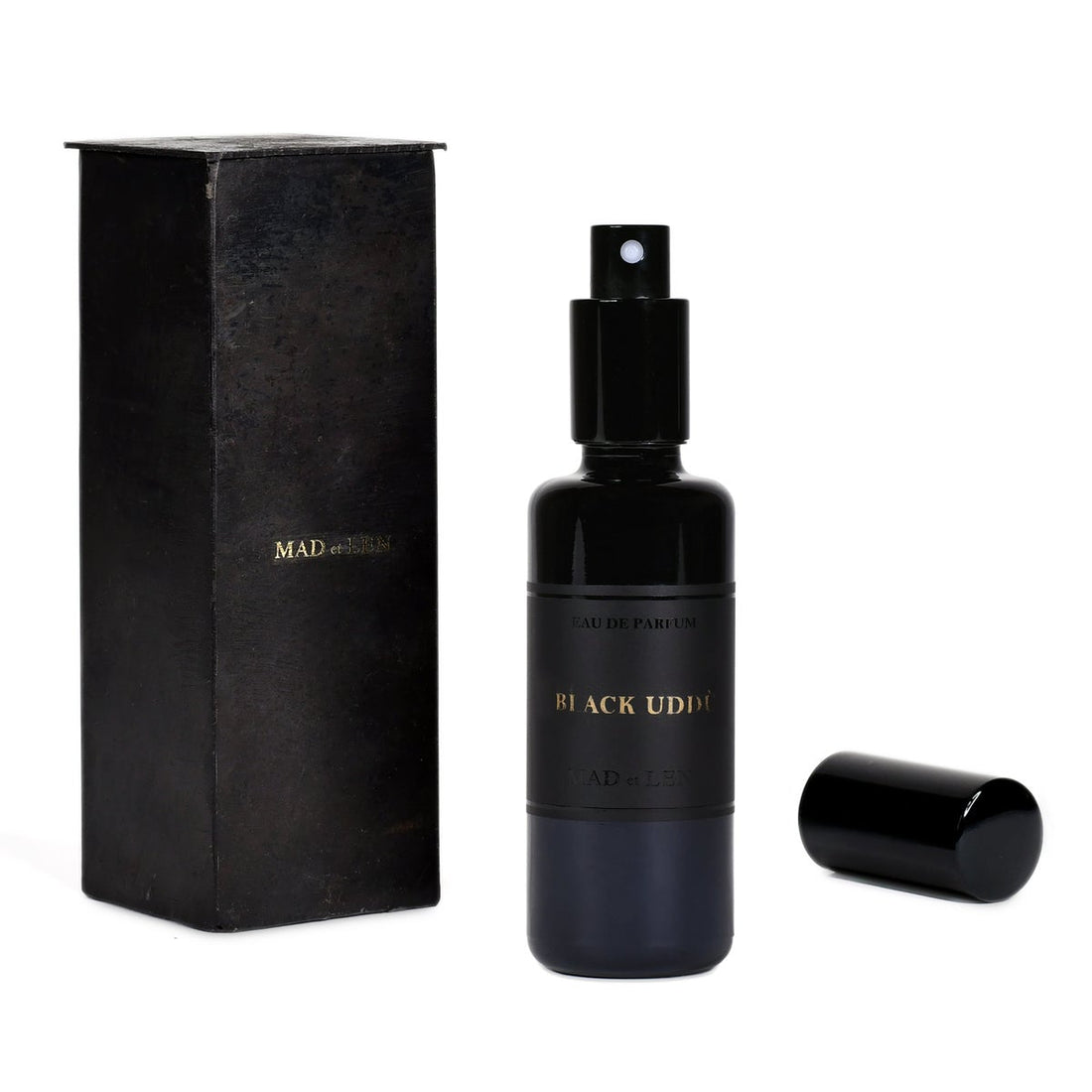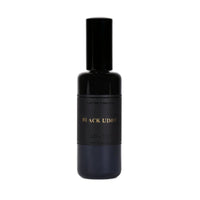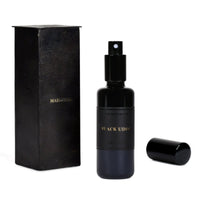 MAD ET LEN - EAU DE PARFUM - BLACK UDDU
Body fragrance featuring black glass spray bottle with gold leaf branding on black label. Each bottle comes packaged in a hand forged blackened iron box with gold leaf branding. Handmade in France.
Scent Notes: Leathery floral base, faceted amber, and polished patina.
1.7oz / Container size: 2" x 2" x 5.3"