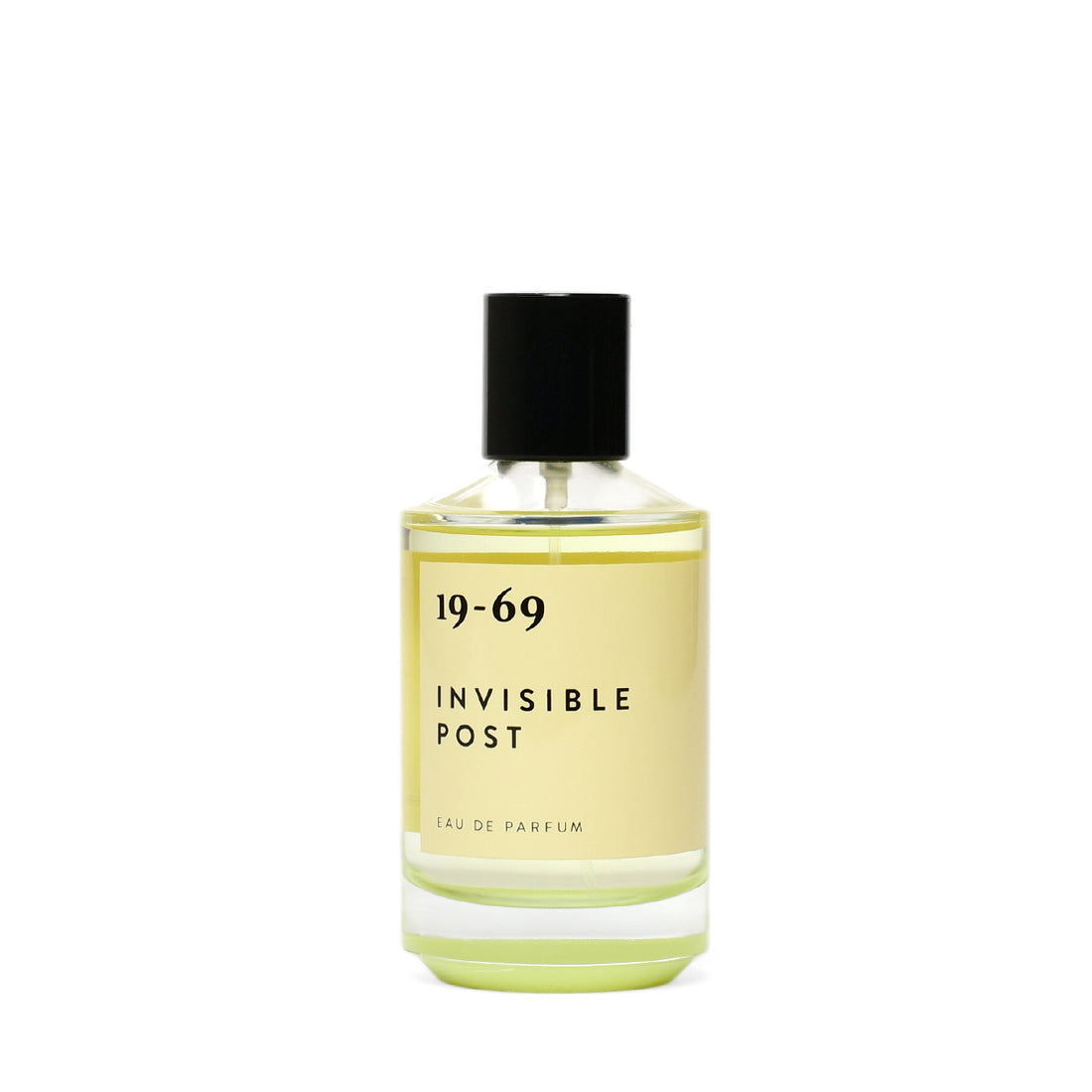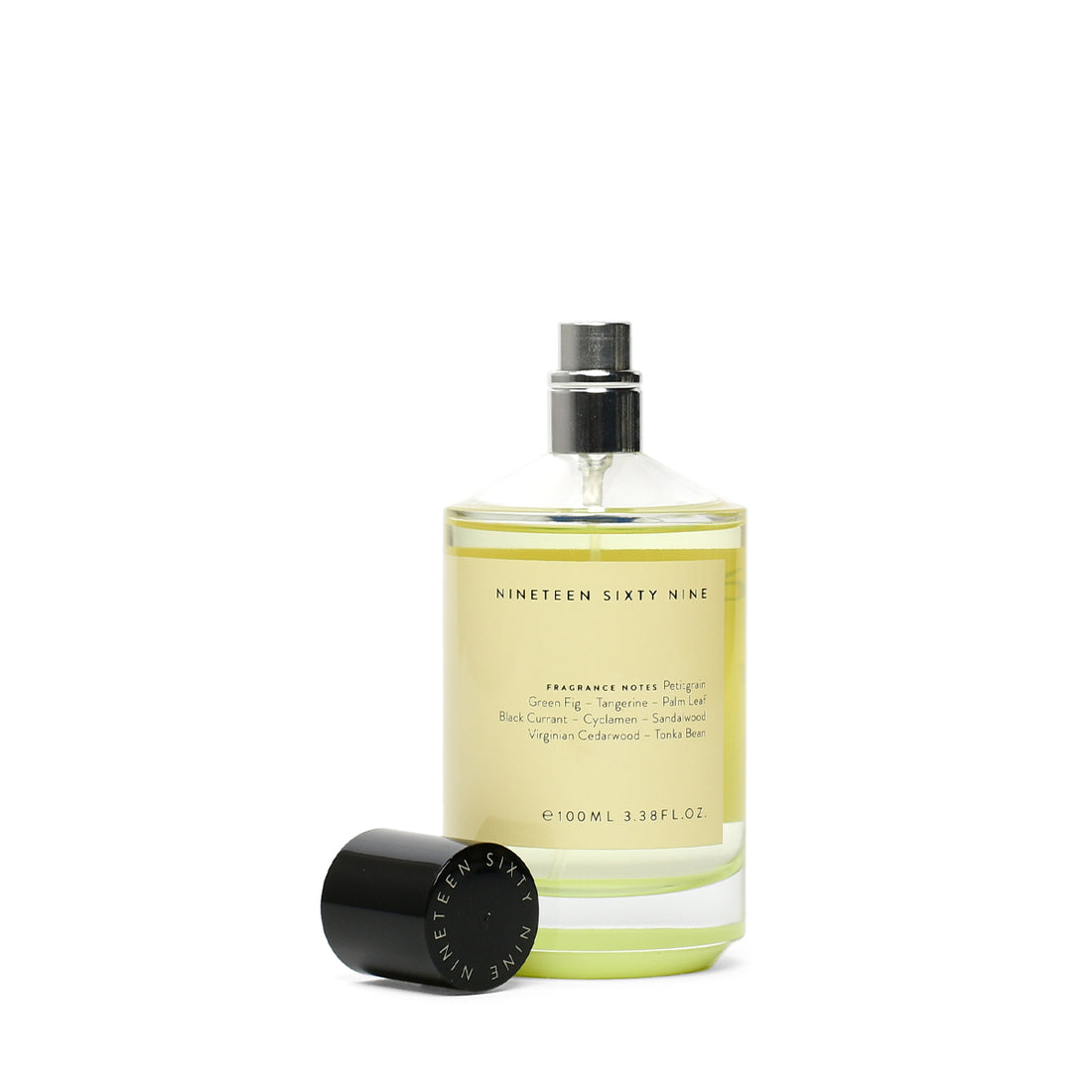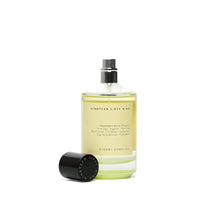 19-69 - FRAGRANCE - INVISIBLE POST
Inspired by the Summer of Love and the hippie trails of the 1960s.  Ideas on the next hotspot or music festival were shared within the hippie community by the Invisible Post.    
Summer of Love was a social phenomenon that occurred during the summer of 1967.  A cultural earthquake determined to trash the previous generation's old values and embrace a new consciousness of freedom, sex, drugs, and rock n roll.  The search for enlightenment led the flower children to travel to places like Machu Picchu and Kathmandu using decorated, colorful Volkswagen buses.  
The scent is bursting and woody.  Fragrance notes include Green Fig, Black Currant, and Virginian Cedarwood.  Suitable for any gender.

Fragrance Notes: 
Top Notes:  Petitgrain, Green Fig, and Tangerine.
Mid Notes:  Palm Leaf, Black Currant, Cyclamen.
Base Notes:  Sandalwood, Virginian Cedarwood, and Tonka Beans.
100ml