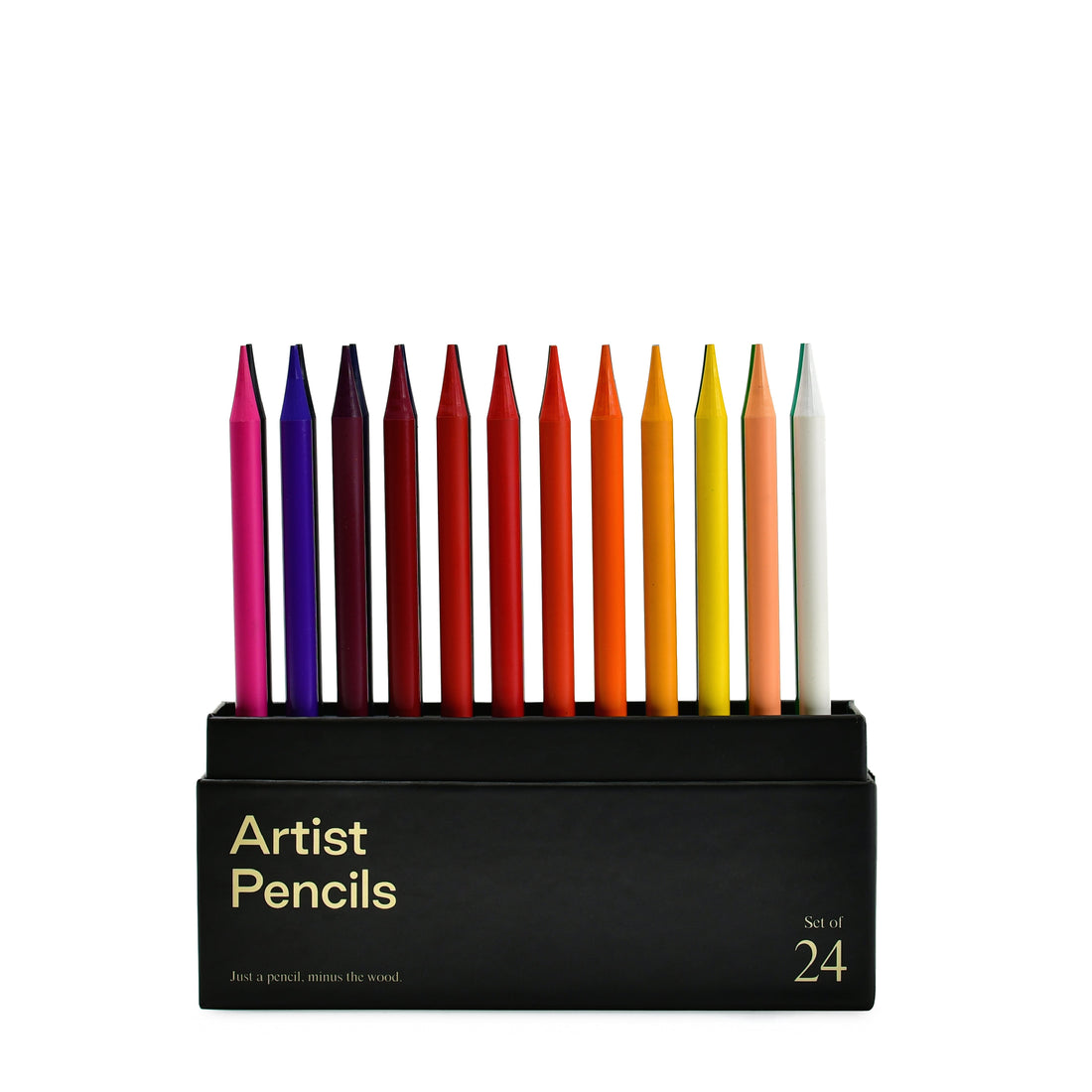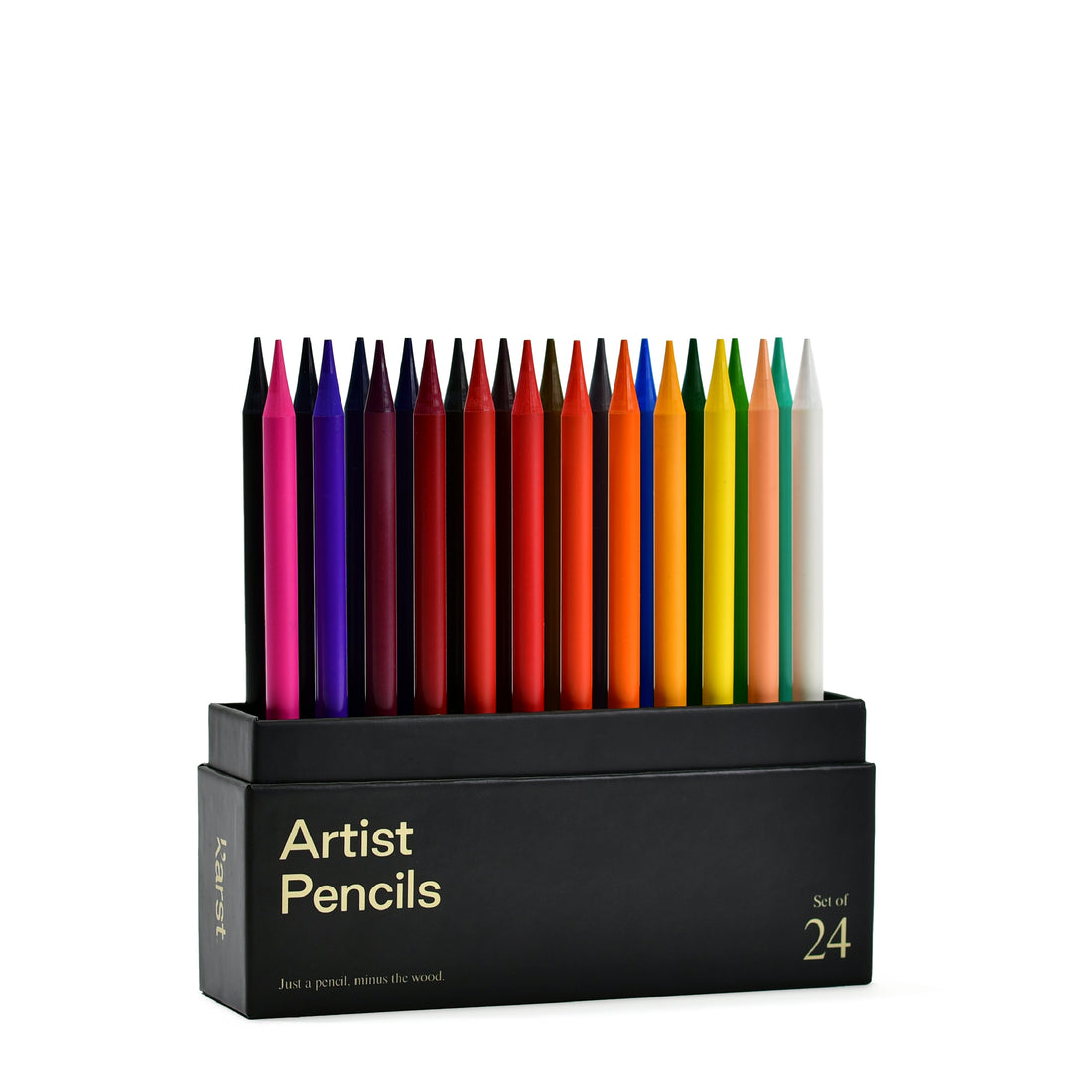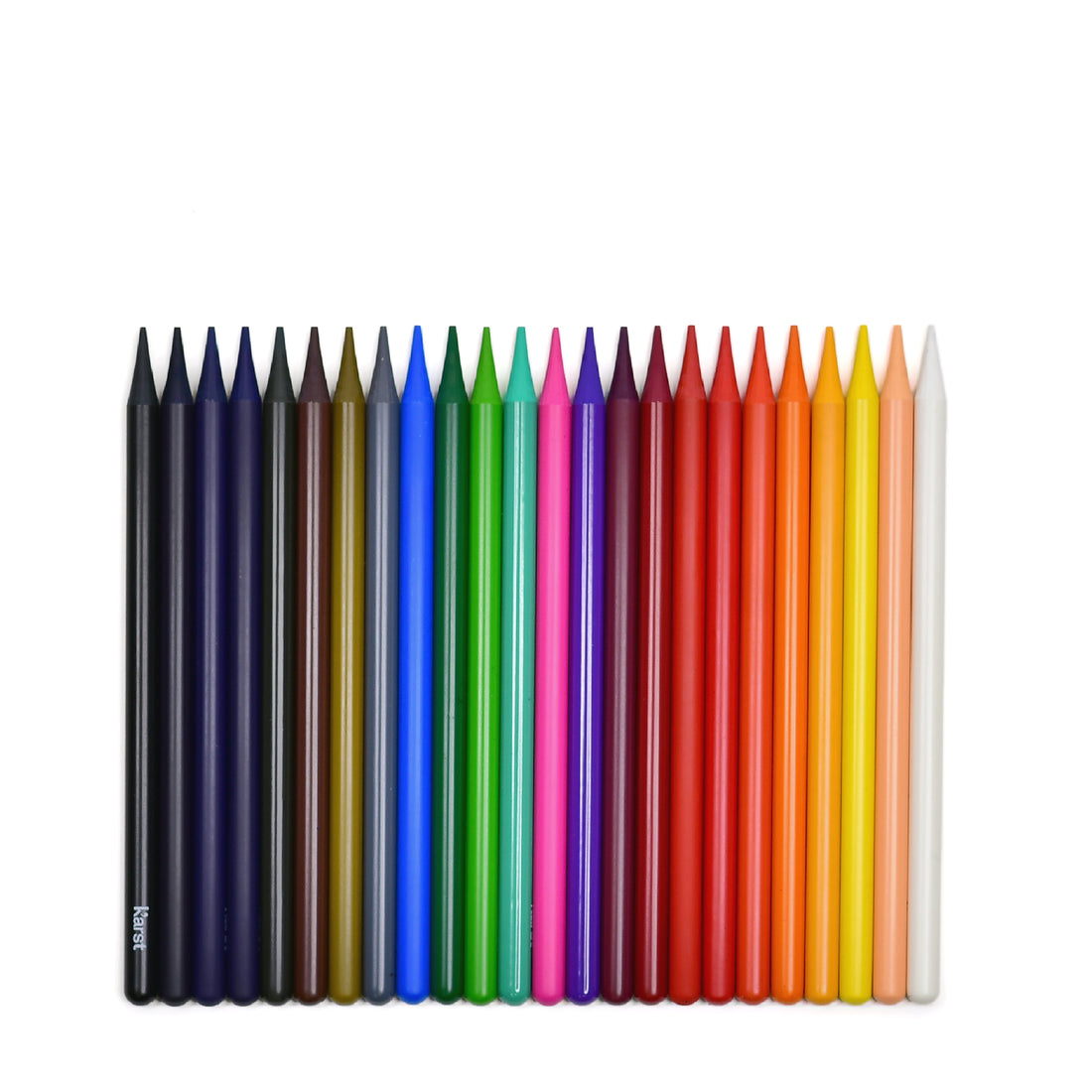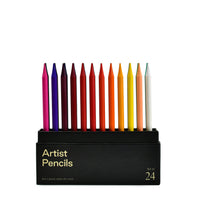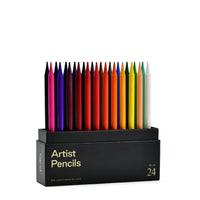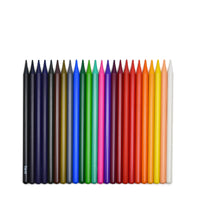 KARST - WOODLESS ARTIST PENCILS
Made without a wood barrel, these artist pencils have a full lead body, offering 5 times more usable pigment and material than any standard pencil. With a full range of colors, bring vibrancy and life to your drawings. Designed specifically for use with Karst paper, but suitable for all paper types.
Features: Tree free and friction free writing.
24 pack