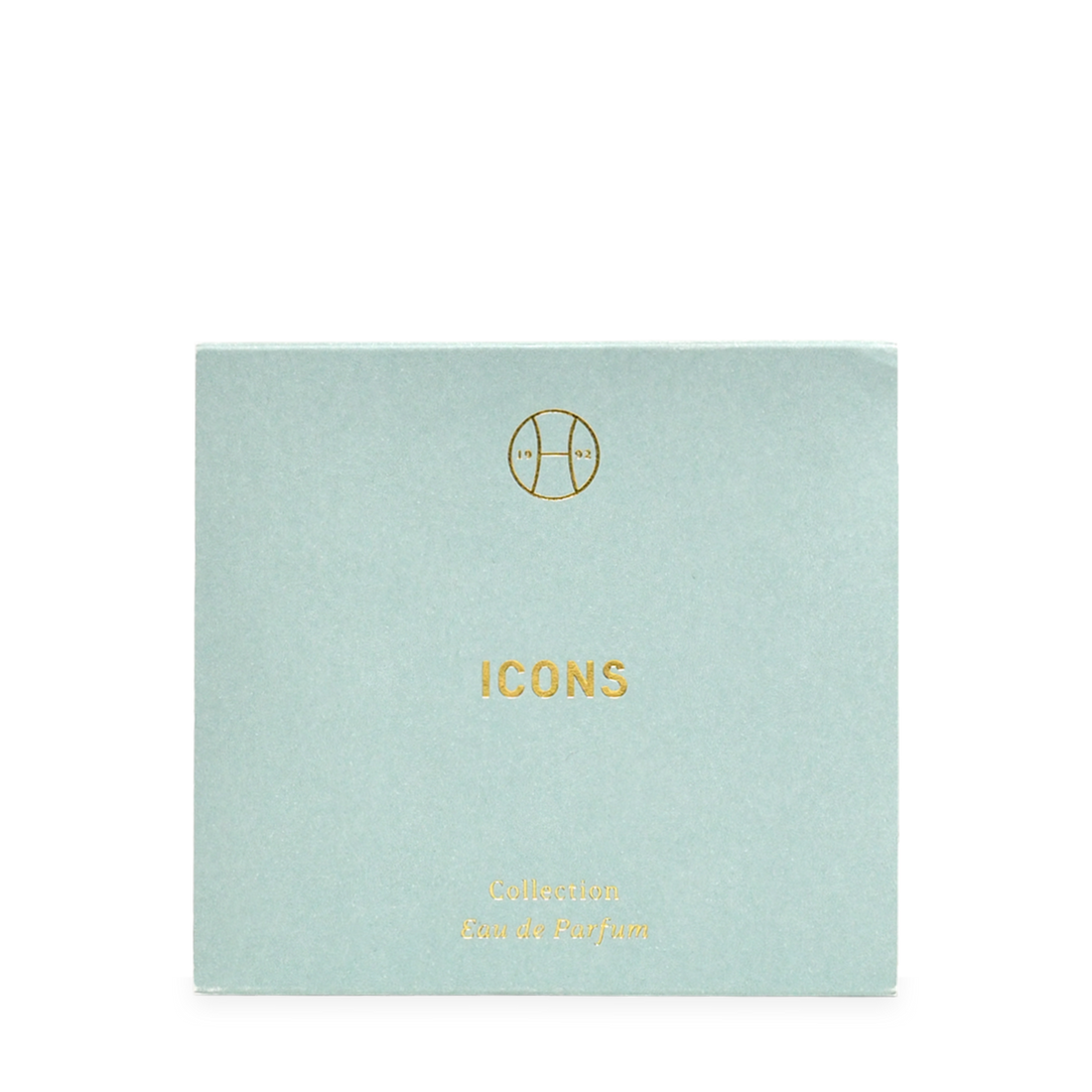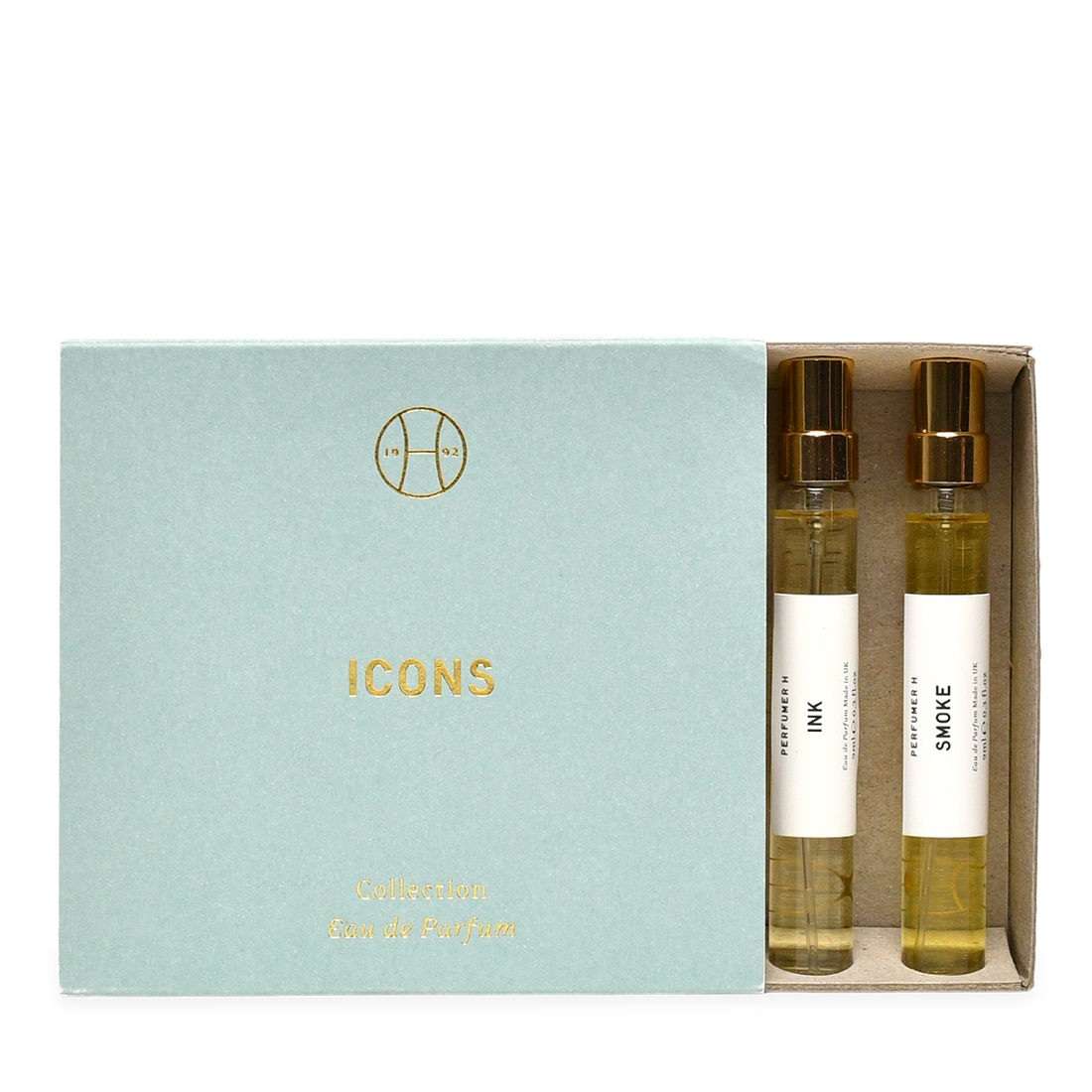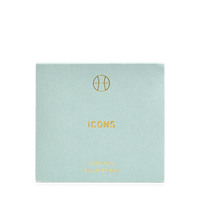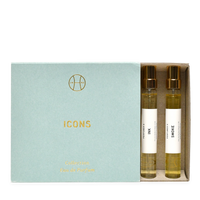 PERFUMER H - FRAGRANCE - DISCOVERY SET
The Icons Collection, a set of Perfumer H's five classic eaux de parfum:  
Bergamot, Rain Cloud, Leather, Ink, and Smoke.
Chosen as their most beloved from each of the five fragrance families, the Icons Collection is an invitation into the many worlds of Perfumer H, from blue ink on white paper to tropical summer storm clouds.
Collection includes five 9mL fragrance bottles.