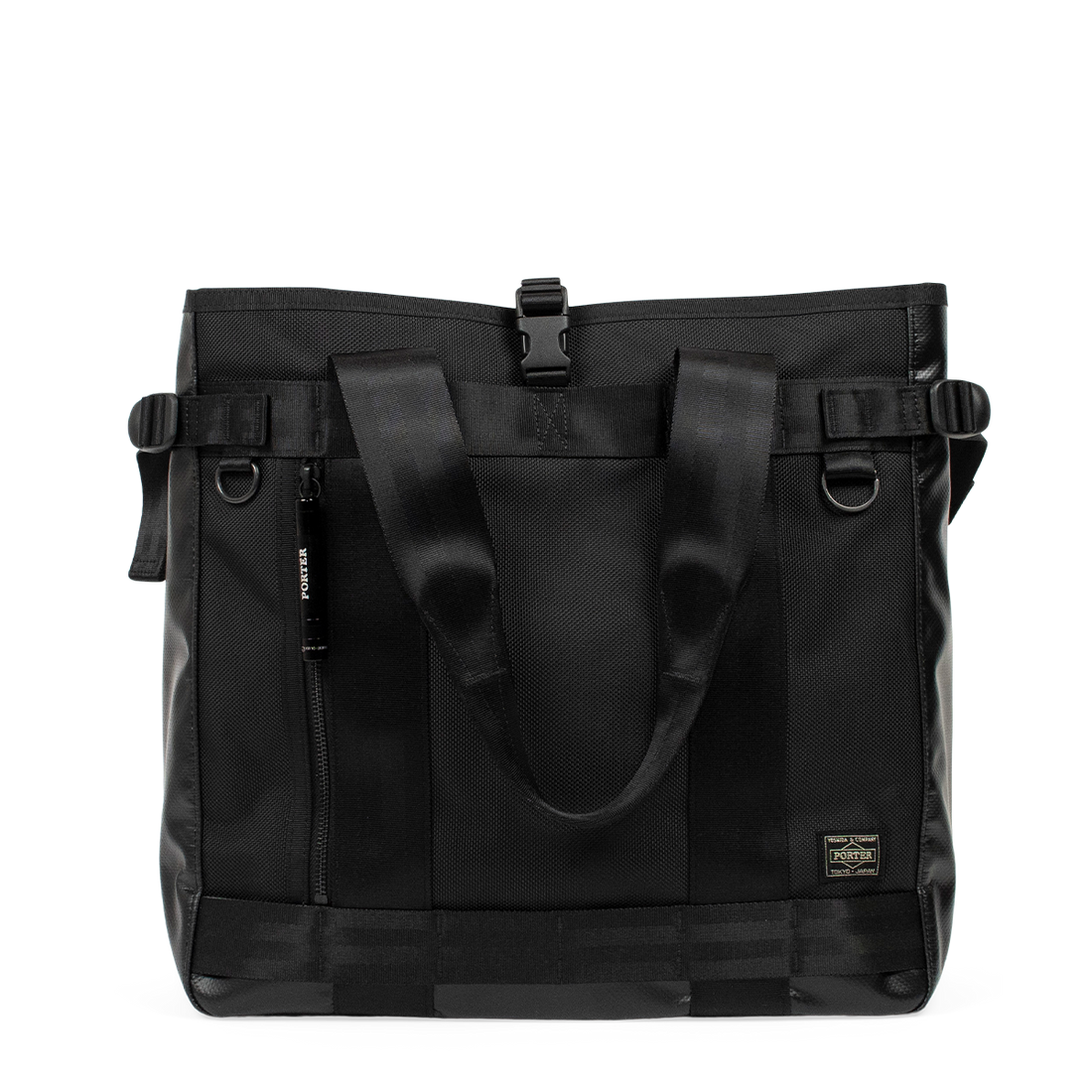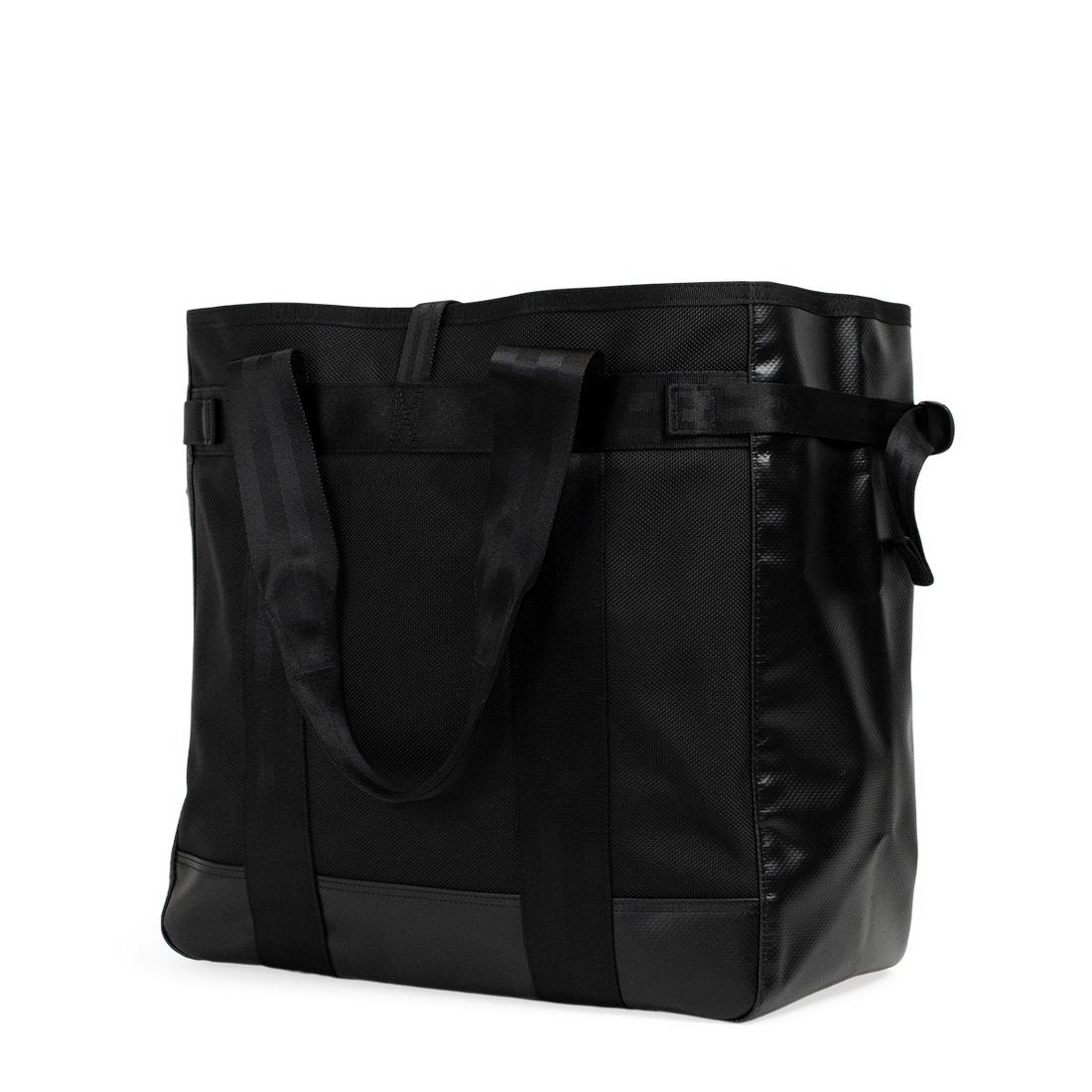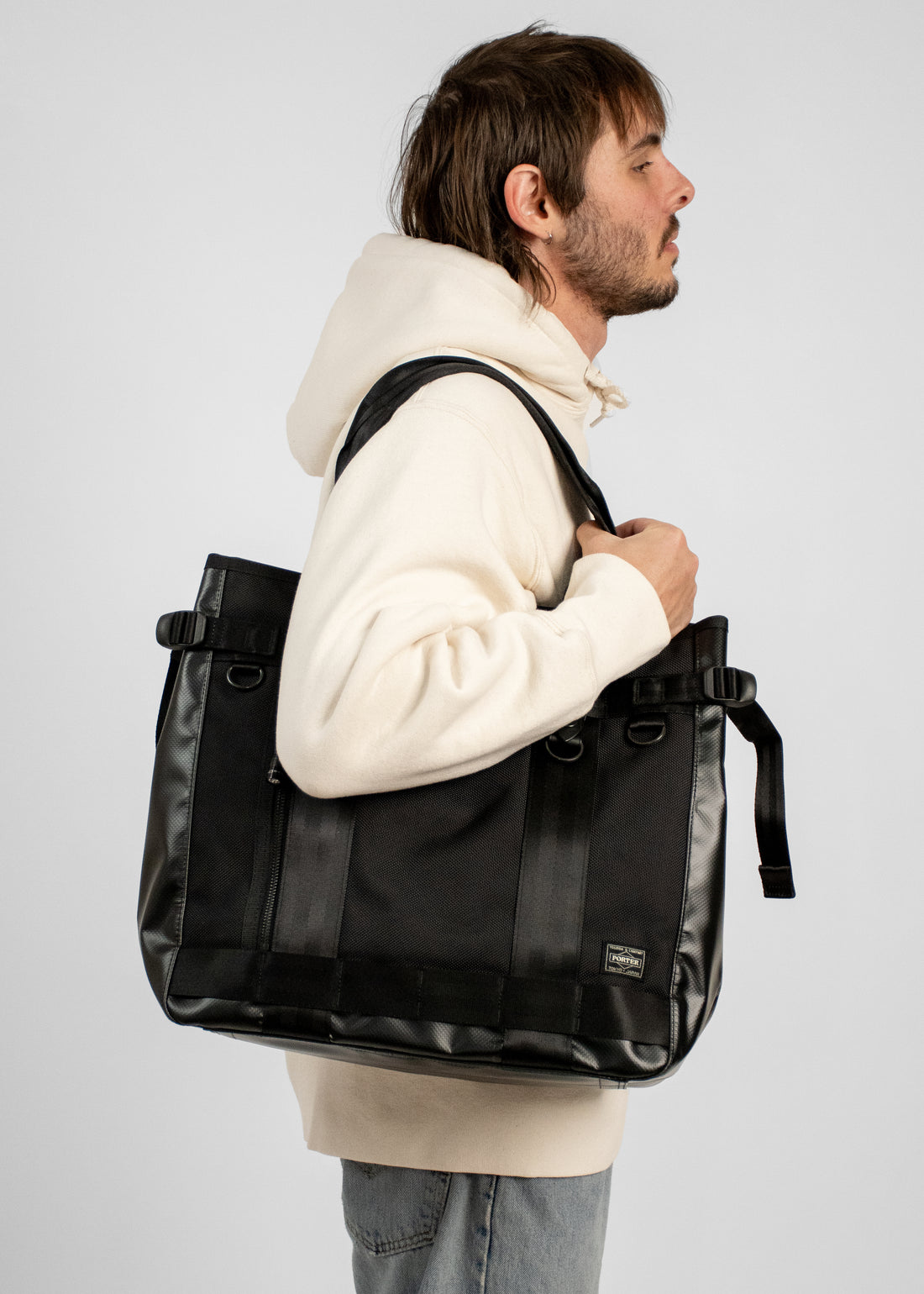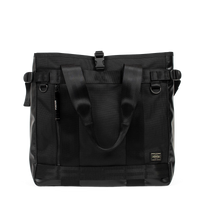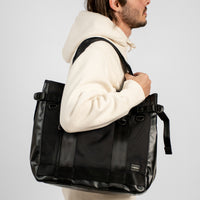 PORTER YOSHIDA CO - HEAT - TOTE BAG - 06971
 The Heat series combines two different materials with excellent durability and water resistance, and features a rugged and stylish design.  
The main material is varistor nylon made in Japan woven with 66 nylon thread, which is also used for car airbags and bulletproof vests, and has excellent heat resistance, abrasion resistance, and tear strength.  Some parts are made of highly water resistant tarpaulin fabric, which is used as an industrial material.
The main body of the bag is made of thick nylon tape that is woven at high density at key points, giving it a three dimensional silhouette that prevents the fabric from sagging and provides good handling.
Comes with a Porter mini maglite.