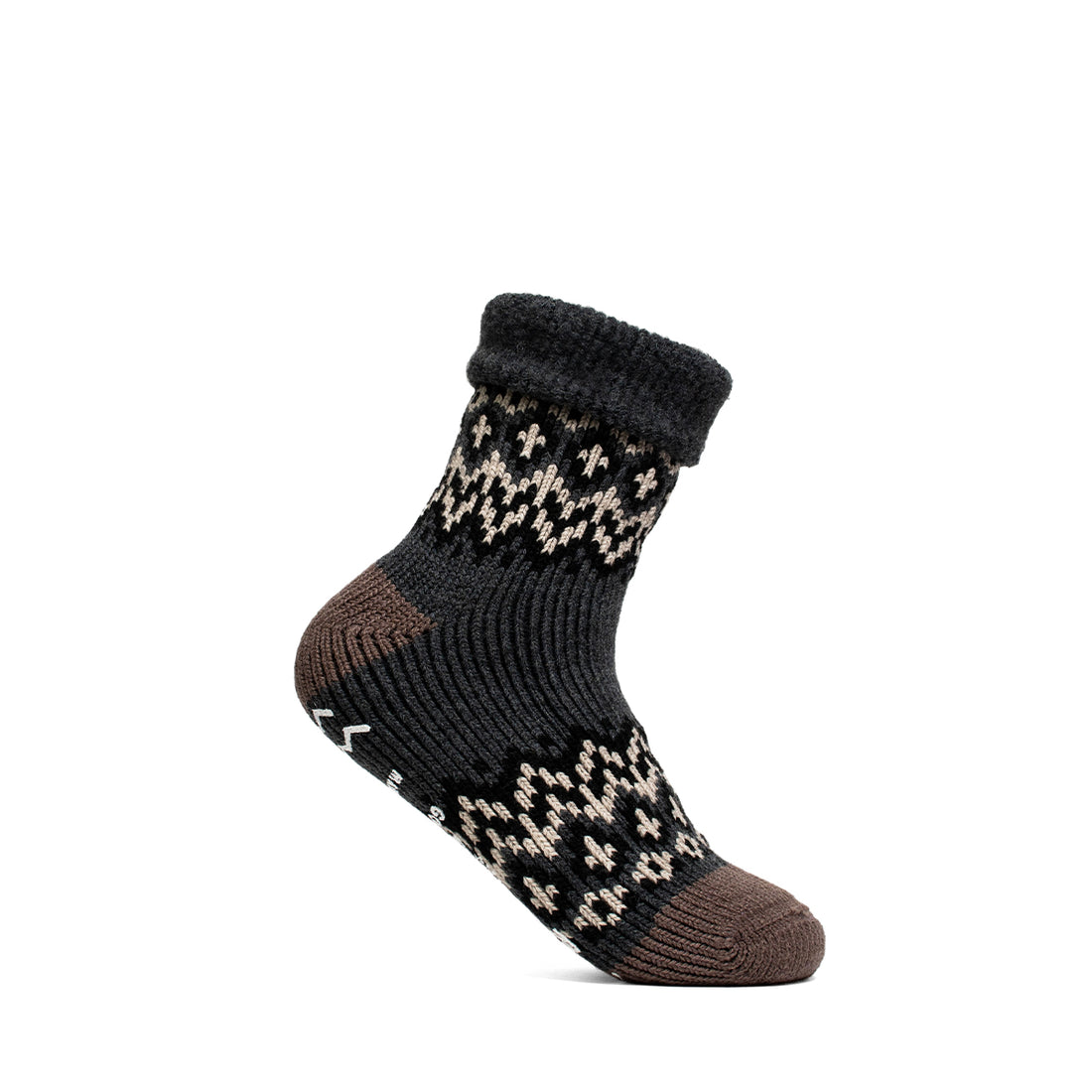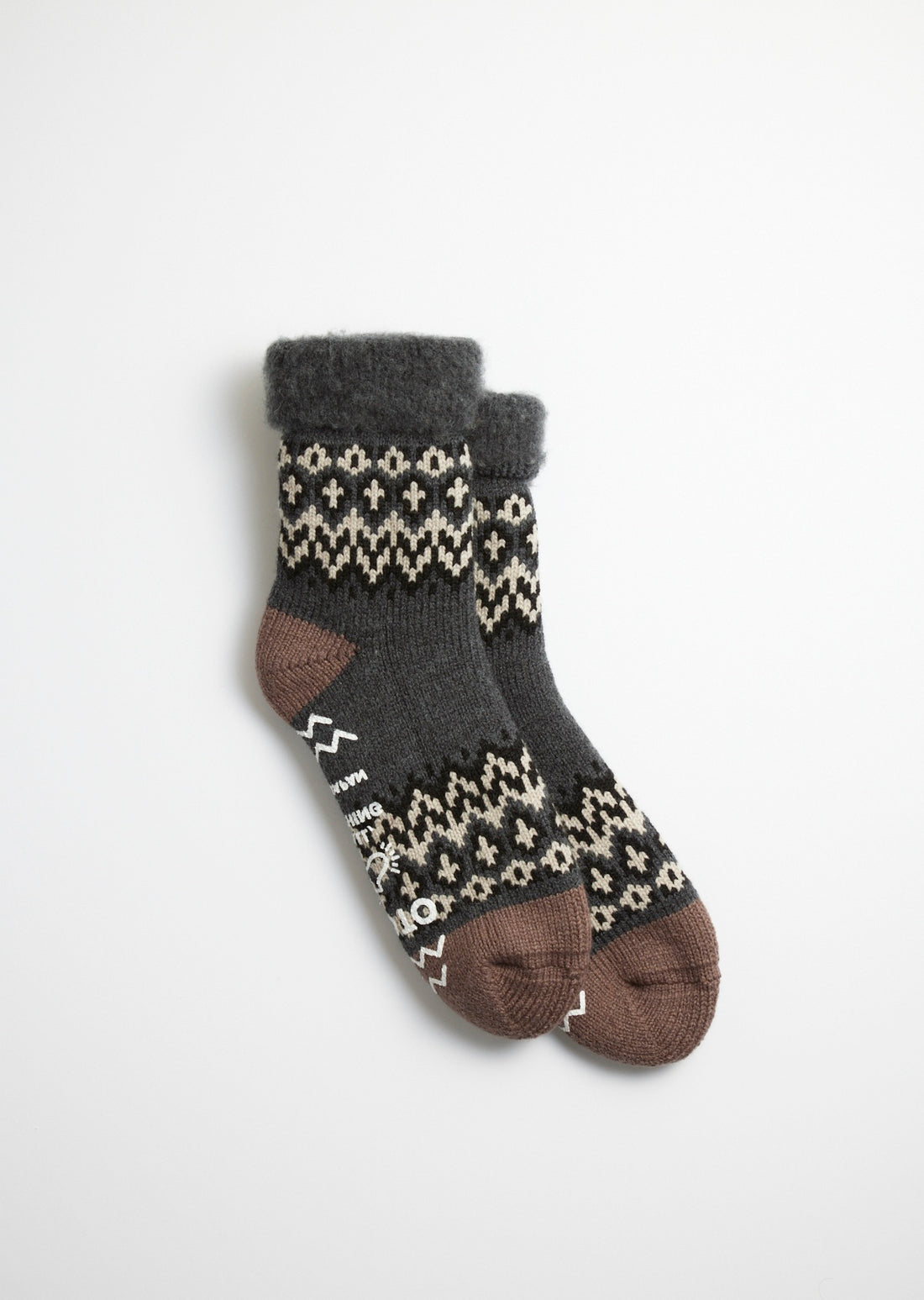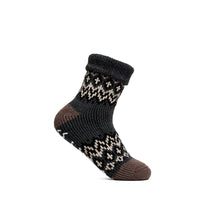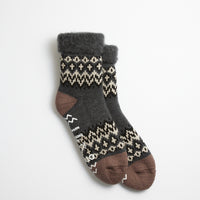 ROTOTO - COMFY ROOM SOCK - NORDIC - CHARCOAL
An ultra low gauge sock developed using a machine originally used to create variety of work-ware socks like Fishermen socks.  The yarn is a blend of acrylic and wool, which is both warm and gentle on the skin.  Once knitted, the inside is brushed, a process that raises heat retention properties.  The sole features a non slip rubber print making this a perfect slipper sock.
43% acrylic, 30% wool, 12% nylon, 12% polyester, and 3% polyurethane.